VEHICLE MOT TESTING IN LANCASHIRE
MOT £39.00 - SPECIAL OFFER - (ALL MAKES/MODELS) (CLASS 4)
We know that your vehicle is like a member of the family, so we'll look after it just as well as we'd look after you. When your vehicle is due for a mot, we're here for you, trust Dales Automotive to take care of you.
Bring your vehicle for a Mot test, and you can rest easy knowing that we'll also carry out a full, complimentary Vehicle Health Check to make sure it's ready for another year of motoring.
Free Wash & Vac
Free Tea & Coffee
Free Wifi
Free Collection & Delivery
Courtesy Vehicles Available
Our mot testing station is in Kelbrook, Lancashire in easy reach of towns and villages such as Accrington, Altham, Barnoldswick, Barrowford, Barley, Blackburn, Blacko, Bolton by Bowland, Burnley, Brierfield, Clitheroe, Colne, Cowling, Earby, Fence, Foulridge, Gargrave, Gisburn, Hapton, Higham, Keighley, Laneshawbridge, Long Preston, Lothersdale, Nelson, Padiham, Paythorne, Rimington, Sabden, Sawley, Settle, Skipton, Slaidburn, Thornton In Craven, Trawden, Waddington, Whalley and much more.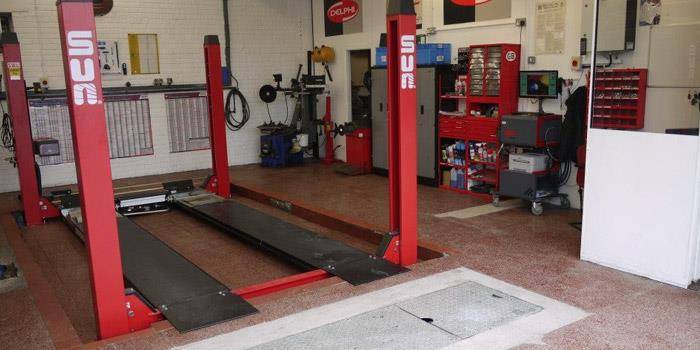 Book your MOT & Service with us using the link above.
No Re-Test Fees
If your vehicle fails its MOT with us, we'll quote you the price to put it right. No re-test fee applies if you choose us to carry out the repairs. A £10 re-test fee is charged if the vehicle is repaired elsewhere (the vehicle must be re-tested within 10 working days).
No trivial failures
If something minor crops up that costs less than £5 to fix (like a blown bulb for example) we'll repair it during the MOT test inspection process - avoiding needless failures for trivial problems.
No obligation quotation for any repairs
In the worst case, should you need some repair work in order to pass the MOT, we'll provide you with a written, fixed price, quotation before undertaking any work. The quote is without obligation and you are free to take vehicle elsewhere for repair if you prefer (repairs elsewhere incur a £10 re-test fee and must be returned for re-testing within 10 working days).
Notification & reminders
As soon as your test is complete - pass or fail - we'll call you straight away to let you know the result. We also send you a free courtesy reminder when your MOT is due again in about 12 months time.
About the MOT Test
Mot tests can be carried out on your car up to one month prior to the expiry date of an existing UK MOT certificate, provided that you have a current MOT certificate and present this to the examiner at the time of the test. On passing the MOT, you will then receive a certificate valid from the date of expiry of your existing MOT.
MOT Checks
Vehicle identification number. Age first test certificate required (in years).
Registration Plate
Condition, security, legibility and format of letters/numbers.
Lights
Condition, operation, security and correct colour. The headlamps will also be checked to see if the aim is correct.
Steering and Suspension
Condition, operation, security and correct colour.
Wipers and Washers
Operate to give the driver a clear view of the road.
Windscreen
Condition and drivers view of the road.
Horn
Correct operation and type.
Seatbelts
All seatbelts installed are checked for type, condition, operation and security. All compulsory seatbelts must be in place.
Fuel system
No leaks, fuel cap fastens correctly and seals securely. The fuel cap will need to be opened. Make sure the key is available
Exhaust Emissions
Vehicle meets the requirement for exhaust emission. These vary on the age and fuel type of the vehicle.
Exhaust System
Complete, secure, without serious leaks and silences effectively.
Vehicle Structure
Free from excessive corrosion or damage in specific areas. No sharp edges.
Doors
Open and close. Latch securely in closed position. Front doors should open from inside and outside the vehicle. Rear doors may need to be opened to gain access to testable items.
Wheels and Tyres
Condition, security, tyre size and type, and tread depth. Spare tyres are not tested.
Brakes
Condition, operation and performance (efficiency test). Suitable vehicles will be tested on a roller brake tester. Vehicles such as those with permanent 4- wheel drive will be tested either on a suitable road using a properly calibrated and maintained decelerometer or, if one is installed at the test station, a plate brake tester. I would like this page linked to the last mot.